DESIGN, FABRICATE, DELIVER
Auxiliary Systems, Inc. provides turnkey manufacturing and remanufacturing solutions for both marine and commercial applications. We offer three of our own brands of products including Sound Attenuated Enclosures, UL 142 Sub Base Fuel Tanks, and Packaged Product Systems in ISO shipping containers (DNV Coming Soon!). We also contract manufacture products for The Titus Company, Wartsila Defense, Inc., and Edible Education.
For our branded product lines, we serve the following markets: Telecom, Infrastructure, Utilities, Data Centers, Department of Defense, Government and Offshore Oil & Gas, Offshore Wind, General Industry.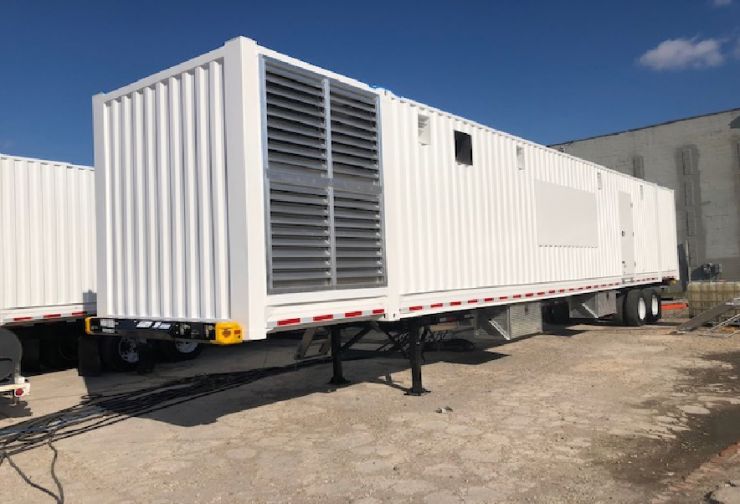 Sound Attenuated Enclosures
Product features include:
14GA Aluminum construction
Acoustic Insulation with 22-gauge perforated liner
25-35 DBA reduction at 23 feet
2-Doors (36" W x 72" H) per side of the enclosure (with optional double doors available)
Gravity discharge louvers (Standard)
Motorized discharge louvers (Optional)
Fixed Intake louvers (Standard)
Motorized Intake louvers (Optional)
Front Discharge air plenum with access door
Water Resistant Design
UL 2200 Rated (Optional)
UL 142 Sub-Base Tanks
Product Features include:
Double Wall designs
Up to 10,000 gallons
Material construction can be carbon or stainless steel
Underwriters Laboratories Construction, UL-142
Exterior and interior coating systems – Available Upon Request
Packaged Product Systems
Product Features include:
ISO Shipping container
Personnel Doors
Windows
Insulated walls and ceiling
Electrical and lighting systems
Plumbing and ventilation systems
Climate controlled
HVAC and refrigeration plants
Generators
Compressors
Other mechanical equipment
Fire Suppression systems
Mobile workshops, Offices and Repair Shops
Radar Shelters
Water Purification Units
Power Generation Systems​​​​
Contract Manufacturing
As a leader in Contract Manufacturing, ASI manufactures three product lines under license for other Original Equipment Manufacturers. Through these manufacturing agreements, the OEM's provide their intellectual property to ASI, for built-to-spec requirements and quality control. This is a value-added advantage for these OEMs since ASI provides all the labor, tooling, and other value-added assets to manufacture these product lines eliminating the need to invest in additional manufacturing infrastructure or use up valuable capacity in their own shops. ASI incorporates a cellular, Lean, Six-Sigma approach to the manufacturing of these products. We are relentless in our pursuit of incorporating cost-saving methodologies in the manufacturing process.
Product Manufactured: Dehydrator
OEM: The Titus Company
Website: www.titusco.com
Application: Installed on the Freedom-variant Littoral Combat Ship manufactured by Fincantieri Marinette Marine Corporation for removing moisture out of the ship's compressed air system.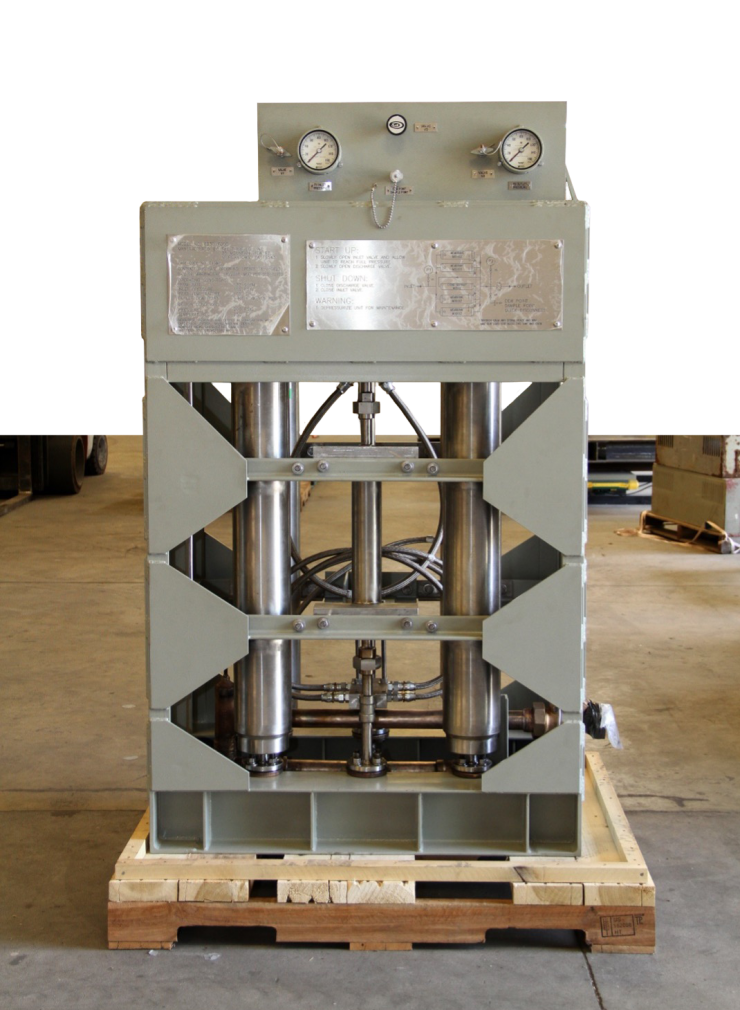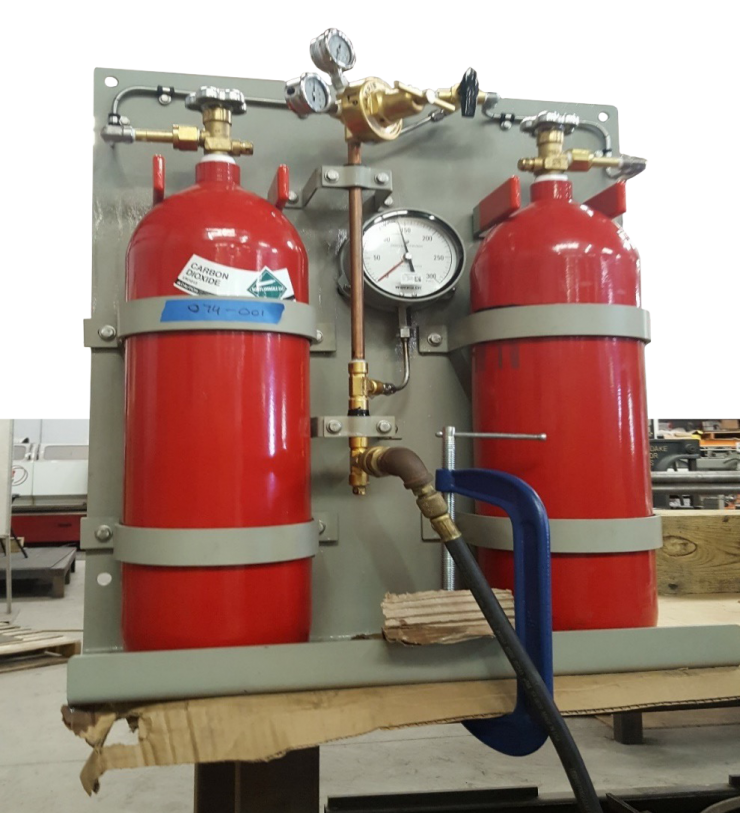 Product Manufactured: CO2 Shaft Seal System
OEM: Wartsila Defense
Website: www.wartsila.com
Application: Installed on US Navy and Coast Guard vessels to form a secondary protective seal layer around the mechanical seal to prevent water intrusion in case of a mechanical seal failure.
CO2 Shaft Seal System
Product Manufactured: Kitchen a la cart™
OEM: Edible Education-USA
Website: www.edibleedu.com/kitchen-a-la-cart
Application: #1 portable teaching kitchen in the world! Teachers and administrators love Kitchen a la cart™ because it is an exciting tool that they can use to educate students in a non-traditional manner. The cart and curriculum provide a means to use culinary arts to teach core education concepts. For example, the cart can be used to help students learn/understand the concept of measurements, fractions, and percentages! However, the main goal of the program is to teach students how to cook and eat healthy meals.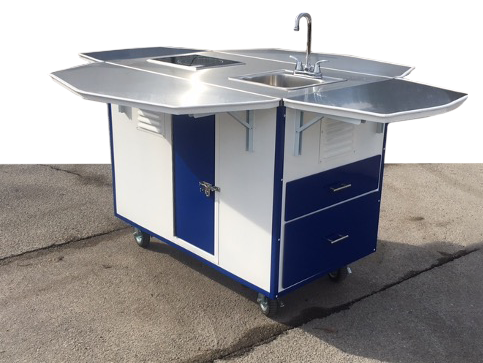 Remanufacturing
ASI has become a leader in remanufacturing of OEM equipment. As the result of lead times that don't meet the needs of the customer, for replacements, our DoD customers often-times contracted us to remanufacture a current system. As a result, ASI has become a leader in remanufacturing shell and tube heat exchangers and cooling skid equipment. Some of our recent projects include:
Product Remanufactured: Main Condenser USS WASP
OEM: Delaval Condenser Group now DC Fabricators, Inc.
Website: www.dcfab.com
Application: The main condenser is a heat exchanger designed to condense steam exhausted from propulsion turbines and recover the resulting condensate for use in the boiler feedwater system. The condensing process is accomplished by the transfer of heat from exhausting steam to cool seawater flowing through 6,537 copper-nickel alloy tubes. The tubes run the length of the main condenser shell and are supported at both ends by the tube sheets which are drilled with holes into which the tubes are secured. Tube support plates are spaced at intervals within the shell to support the tubes and prevent vibration. The tube sheet and tube support plates are welded to the main condenser shell.