DIVERSE, EXPERIENCED, REPAIR CONTRACTOR
Auxiliary Systems, Inc. is a small business located in the Port of Hampton Roads Virginia (Norfolk), the world's deepest and largest natural, ice-free harbor, and home to the nation's largest Naval Base. We are an ABR holder serving both prime and subcontract customers. We have partnered with multiple Original Equipment Manufacturers (OEM) as their authorized OEM for depot-level repairs, overhauls, re-manufacturing, and testing of key Marine Auxiliary Plant Equipment.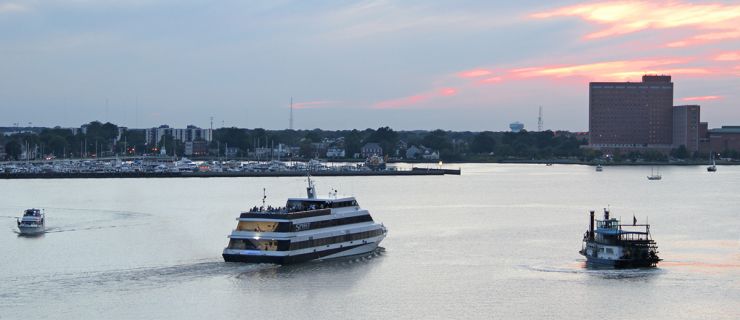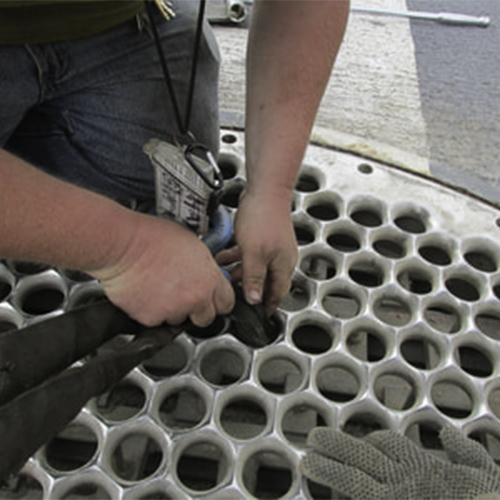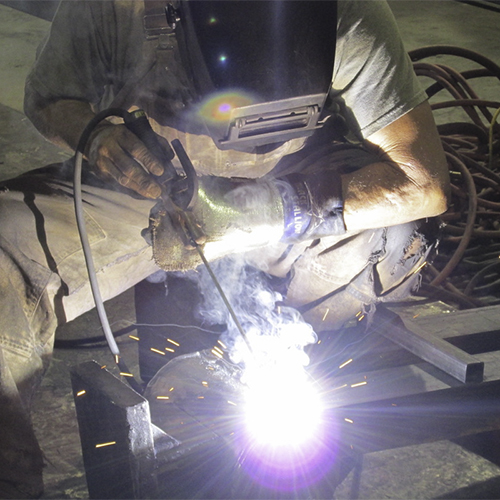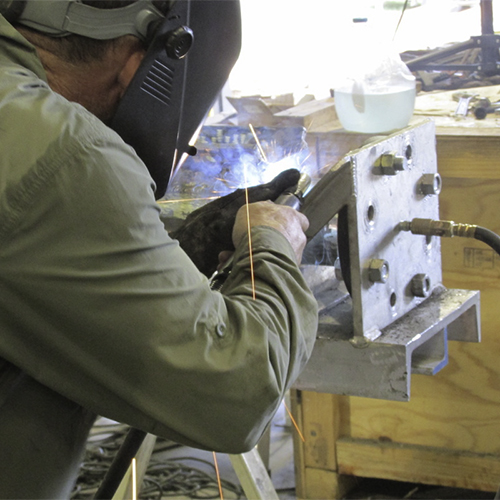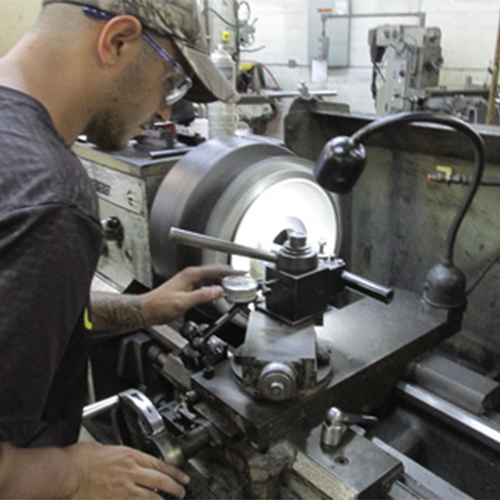 Modeled after the Navy's Shore Intermediate Maintenance Activity (SIMA) process, we are comprised of 18 specialized shops, including Machine, Electric, Controller, Pump, Valve, Condenser, AC&R, Weld/Structural, Pipe, Boiler, Rigging, Chemical Cleaning, Feedwater, Flush, Coatings, Carpenter, Outside Machinists, and Manufacturing. Our 200 plus employees are experienced inside and outside machinists, electricians, electric motor rewinders, riggers, welders, structural and pipefitters, sheet metal mechanics, pump and AC& R mechanics, boiler technicians, chemical cleaning, and flushing technicians, feedwater technicians, coating technicians, and manufacturing technicians.
Our mechanics and electricians overhaul pumps, compressors, condensers, heat exchangers, valves, AC and refrigeration units, electric motors, generators, and controllers. Our tradesmen are capable of reading and interpreting written specifications, blueprints, and working drawings. All weld/structural shop personnel are experienced in the handling, layout, fabrication, repair, and installation of aluminum, steel, and stainless-steel structures, and components.
Our shipfitters are capable of lifting dimensions and shapes from existing conditions on board any vessel for the fabrication of replacement structures, hulls, bulkheads, ventilation runs, and equipment foundations. We have replaced major sections of hull plating, both aluminum and steel, cropped out and replaced large tank bulkheads and internal structures, removed, fabricated new, and installed steel and aluminum foundations both large and small including those for small pumps as well as main engines and reduction gears. We have fabricated and installed new superstructures, new joiner bulkheads, and ventilation systems.
We have also performed major structural repairs to US Navy LCACs as part of the LCAC SLEP and LCAC maintenance programs being executed for Mid-Atlantic Regional Maintenance Center (MARMC). Our personnel performs hull surveys and corrosion analysis. Subsequent efforts include structural repair of aluminum bulkhead and hull plating. We perform tank wall expansion, replace chocks and bollards, and perform post-installation load testing. ASI welders have undergone welder training, qualification, and qualification maintenance in accordance with S9074-AQ-GIB 010/248, T9074-AD-GIB-010/1688, MIL-STD-1689, SNT-TC-1A, and NAVSEA Standard Items 009-12. Additionally, they are qualified in gas freeing and as fire watches. Welder proficiencies are scheduled, monitored, documented, and updated quarterly by our Training Manager and maintained in personnel training records.
UNITED STATES COAST GUARD
We also offer full NDT ASNT Level III, Certified Welding Inspector (CWI), and Level II services including VT, MT, PT Inspections, UT, Shear Wave, and ET Inspections. Our NDT team can also provide procedure development, Level II certification, welder training, welder testing/certification, brazer training, brazer testing/certification.
Our electric shop offers world-class marine electrical repair. Among many other electrical repair services, we provide comprehensive motor rewind capabilities including full NAVSEA certified Sealed Insulation System repairs in accordance with MIL-STD-2037. As a result of our capabilities and expertise, we have held the MARMC electric motor contract for over 20 years.
Our maritime customers include the US Navy, Military Sealift Command, NAVSUP, NSWC, NOAA, US Coast Guard, BAE, NASSCO, MHI, ECR, Colonna's, Huntington Ingalls Industries, Newport News Shipbuilding, Lyons Shipyard, Tecnico Corp., Fairlead Integrated, Boston Ship, Carnival Cruise Lines, Crowley, Geoquip Marine, Norfolk Dredging, Northeast Ship Repair, and other commercial customers.