OVERVIEW
Auxiliary Systems has been providing high-quality feedwater to US Navy Ships for over 30 years. The US Navy provides land-based feed water treatment for their boiler and ship systems since it's more cost-effective and efficient to demineralize municipal water than it is to treat seawater with an on-board system while in port. This is critical for keeping the ship ready for duty.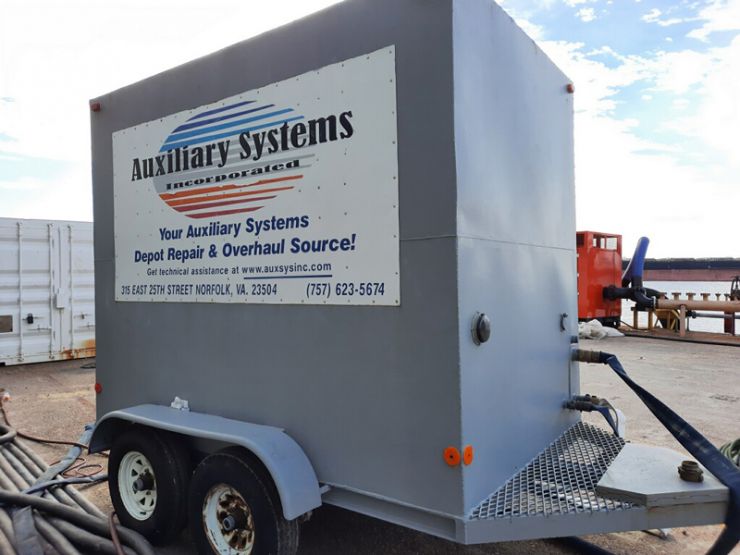 CAPABILITIES
Provide pier-side deliveries of conventional or nuclear grade feedwater for the greater Hampton Roads area.
Local regeneration service for the resin to ensure quick turnaround of the units
No cost delivery and pick-up of mobile (DI) units by ASI drivers.
EQUIPMENT
Demineralization (DI) Units

Two 100,000 Gal capable units
Two 50,000 Gal capable units
Four 30,000 Gal capable units
---
Call Auxiliary Systems today at 1-800-613-5675 to get in touch with our Team Manager!
2401 Church Street, Norfolk, VA